SunRide
SunRide is a microtransit service that will be available in 4 Coachella Valley zones to connect riders to the fixed route network or to any destination along a fixed route network in the designated zone. Riders use this service with a smartphone app, TransLoc, which will call for a SunRide vehicle to pick them up at a destination within the designated zones and/or bus stops.
Sun Ride Pamphlet Letter - Spanish

Trips can be scheduled ahead of time or on-demand with an approximate 15 minute wait to match with a driver.

Hours: SunRide is available Monday-Friday 5:30 a.m.-6:30 p.m.
Fare: $2 per person per ride
All trips require a reservation. No walk-ons allowed.
Be ready. Vehicles depart briefly after arriving at the pick-up point noted by the app.
Riders using SunRide cannot be guaranteed an ADA-compliant vehicle unless specifically requested when booking.
To order a SunRide, download the TransLoc app.


Zones:
Desert Edge
Connect to:
-Route 3 at Dillon loop to Hacienda Ave. and Mountain View
-Routes 2 and 5 at Palm & Dillon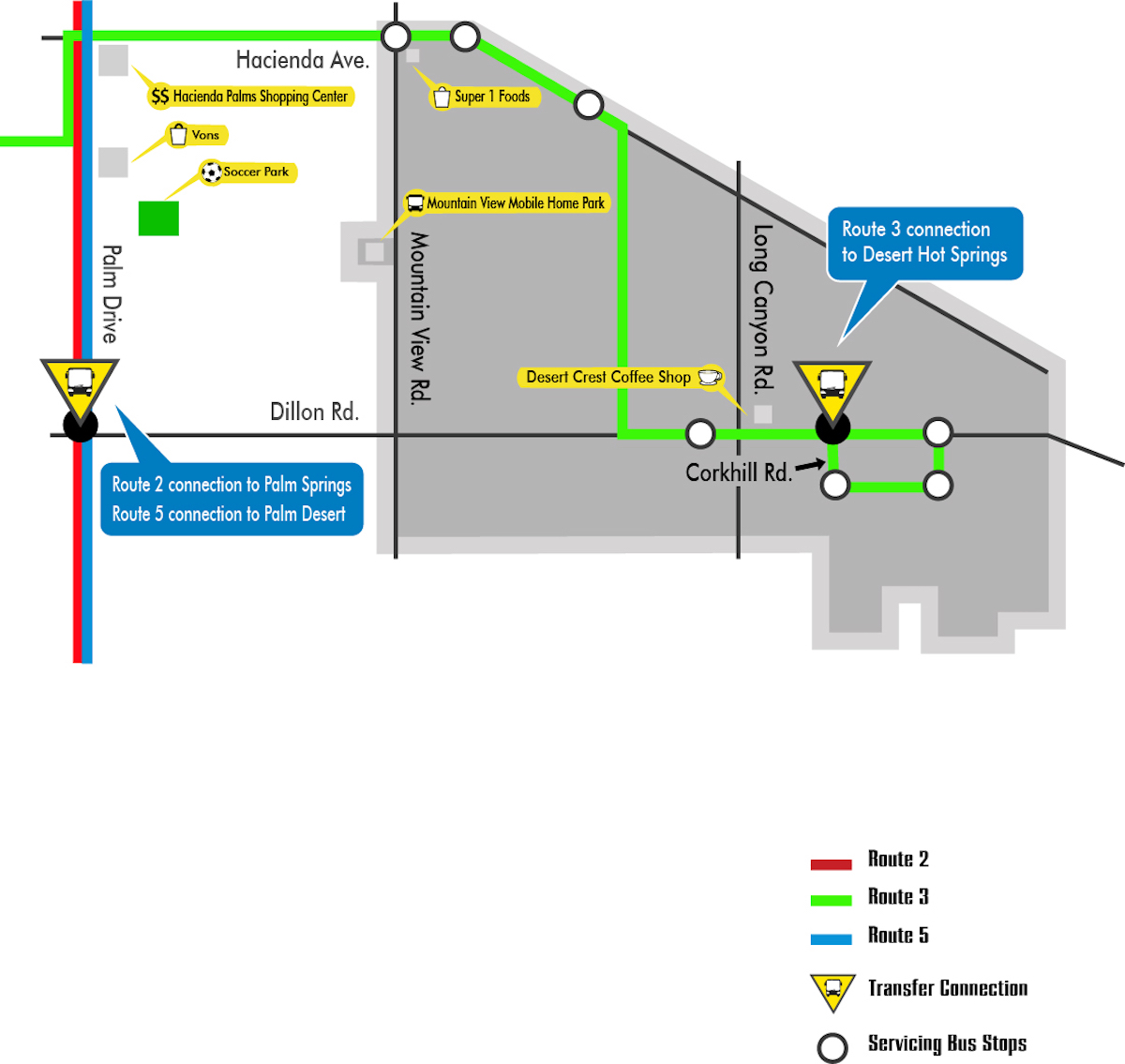 ---
Cook St. Corridor
Certain stops in this corridor are currently inactive due to SunLine operating a Refueled – Level 3 service which does not have Route 5 in operation.
Connect to:
-Routes 5 and 6 within geofence
-Route 1 at Cook St. and Hwy. 111
-Routes 1, 4, 5 and 6 at Town Center and Hahn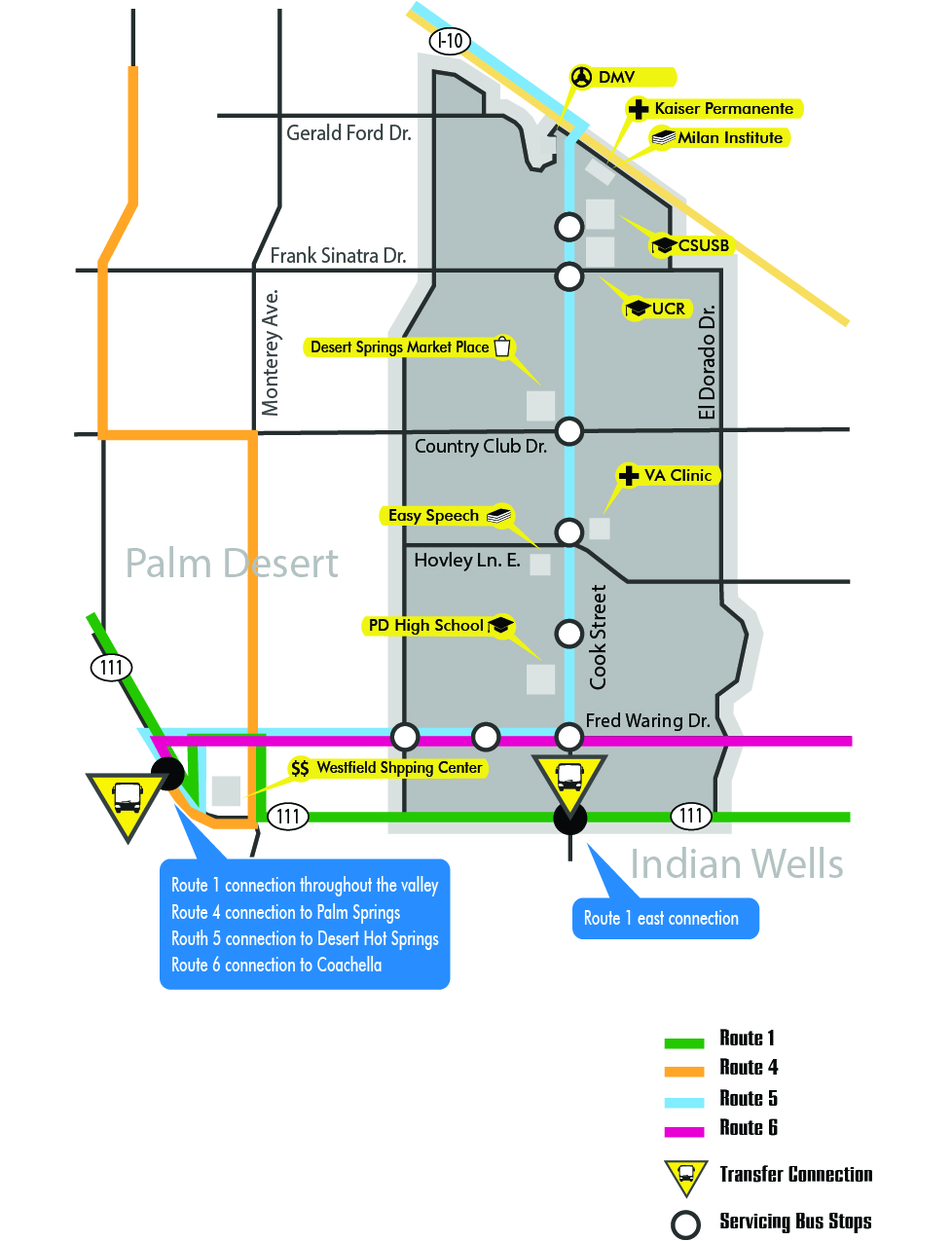 ---
Coachella
Connect to:
-Route 8 within the geofence
-Route 1, Route 6, and Route 8 at 5th & Vine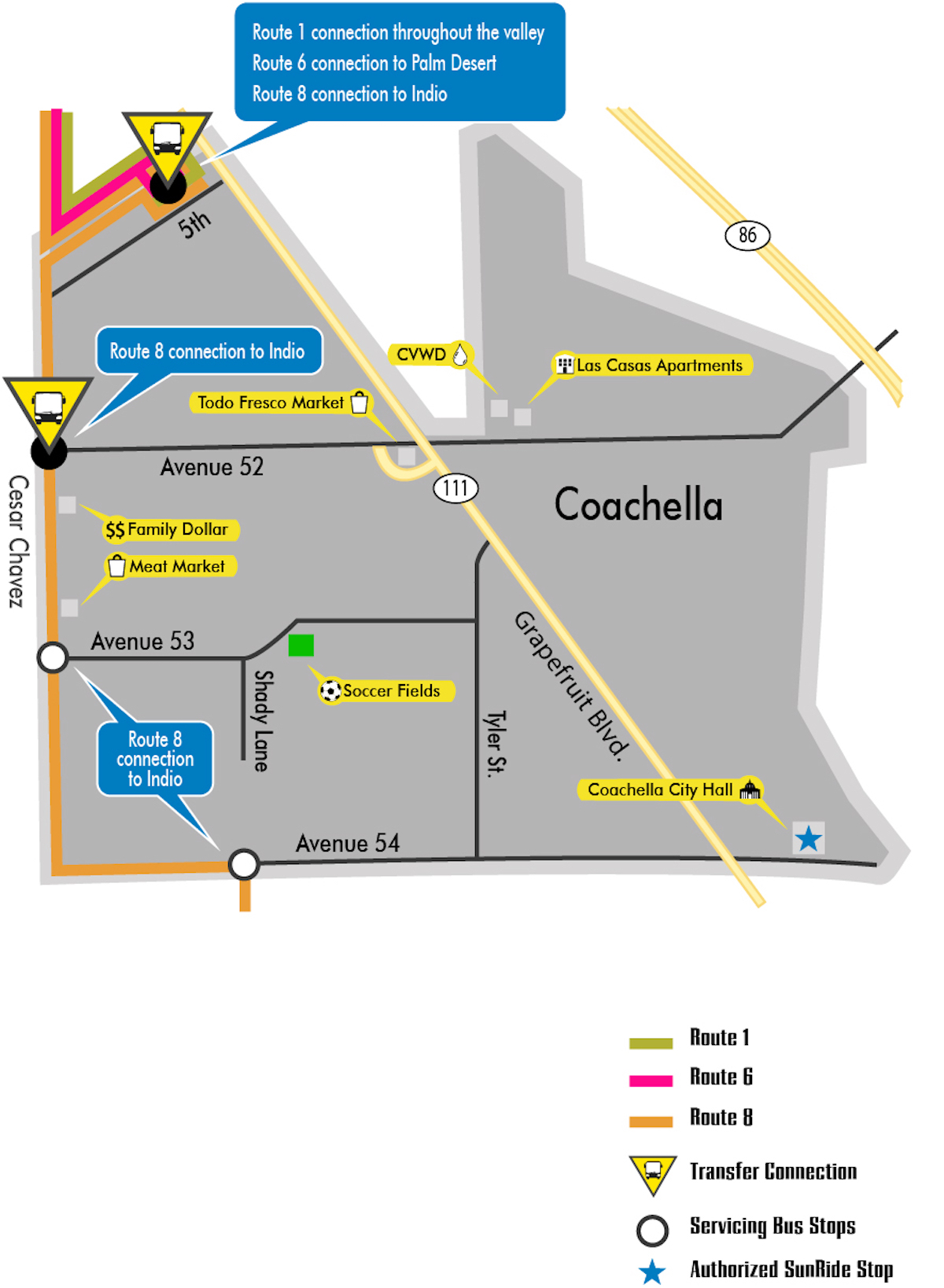 ---
Mecca North Shore
Connect to:
-Route 9 at stops from Mecca Library to Club View Dr. & Windlass Dr.
-Route 8 Mecca Library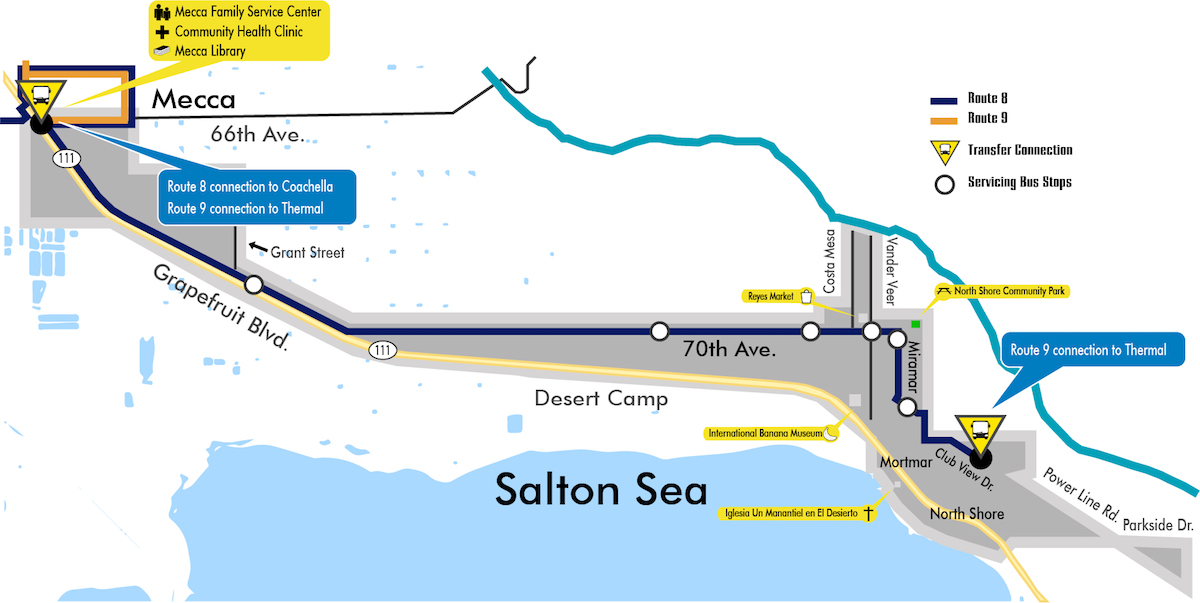 ---
How SunRide Works:
Request a Ride: Anyone within the service area boundaries can summon a ride using the mobile app. Simply enter in your destination address. A driver will be matched with you in approximately 15 minutes. You can also schedule a ride ahead of time with the TransLoc App.
Go to your app store and search "Microtransit" to download the app. Click to download: Google Play - Apple App Store
Open the app and review the available services. Choose the service you want to use by tapping "Book a Ride."
Confirm your pick-up location and select your drop-off location. These must be within the service's region parameters shown on the map. Change your pick-up time by tapping " ASAP" and selecting a new time and date to schedule your ride ahead of time.
Select the number of passengers with you, and if you need a wheelchair-accessible vehicle. Tap "Request Ride" when ready.
The first time you use the app, the system will require you to log in or create an account* with TransLoc (the company behind the app). *This is a free account, and your information will not be shared, however, you will need to include your mobile phone number if you would like to receive text message notifications.
Keep the app open to stay informed on your ride status. For more details on how to use the TransLoc app, please visit: https://www.transloc.com/app/how-it-works/
Tips for a Good Trip
Make sure to arrive a few minutes before the scheduled arrival time (even when using location tracker app's like myStop, Transit, Google Maps, of others) to make sure you catch your bus
If you are using our Token Transit Mobile ticketing, make sure your ticket is paid for and activated prior to boarding the bus
Please take any available seat on the bus, but keep in mind that seats at the front of the bus are prioritized for seniors and mobility-challanged riders. If you need wheelchair assistance, please consult the bus driver.
Please pull the yellow cord along the side of the bus to notify your driver that you wish to exit at the next stop.
Fares & Passes
Route and service adjustments have been made to improve efficiency and effectiveness.
Service Alerts
Route and service adjustments have been made to improve efficiency and effectiveness.